Reliable Towing Services For Every Customer Need
Nobody can predict when they might need to call on a towing service. Of course, none of us look forward to such unfortunate circumstances, but it's best to prepare for such eventualities. If you operate a car or vehicle on a regular basis then it's likely that you will need a towing service sooner or later. Whether it's a breakdown, accident or you simply run out of fuel, we can help.
CBT is an established and respected company that has been in the Sydney towing business since 1977. We provide high service quality and friendly customer service for reasonable prices.
Our highly skilled team are available 24/7, 365 days a year, operating a fleet of 7 fully serviced tow trucks.
We provide a wide range of towing solutions, including -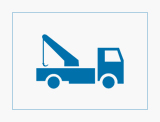 Roadside Towing
Unfortunately, vehicle breakdowns are something that everyone has to deal with sooner or later. If you are stranded...read more...
Car Salvage
Aside from standard towing, we also provide car salvage solutions for individuals and businesses, with current clients including the insurance...read more...
---
Emergency Towing
If you have an emergency situation on your hands, you will require super quick assistance that you can rely on. As such, it's prudent to keep a...read more...
Accident Towing
CBT Services also provides accident towing and clearing. Assuming your vehicle is not too badly damaged to be repaired...read more...
You Are More Than Just A Number
Getting a vehicle towed can be a trying and time-consuming ordeal. During this process, having ti deal with rude and unhelpful operators just makes things worse. At CBT services, we are aware that a vital part of our job is putting you at ease. You are not just a number, but a valued customer. We pride ourselves on serving each and every client in a way that is friendly, personalised and courteous.
Need help with a vehicle breakdown? Or simply want to know what we can do for you? Get in touch right now with one of our friendly towing specialists.
Dial (02) 9533 6666 or
Fill out this contact form