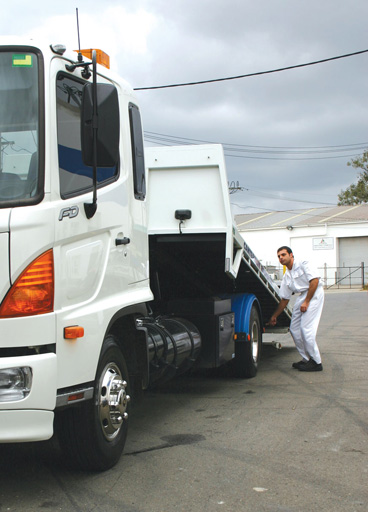 Rapid And Effective Towing For Emergency Situations
Operating any kind of motor vehicle comes with certain risks attached. Breaking down in the middle of a busy road is everyone's nightmare. If you ever find yourself in an emergency situation such as this one, you may need a rapid response from a towing company. It's during times like this that you need a reliable operator that you can count on. Look no further than CBT Services for your emergency towing needs!
---
What Constitutes An Emergency Towing Situation?
Many people would think of any car breakdown as an emergency. It's true that we all want to resolve our automobile problems as quickly as possible. However, depending on the specific details of your car breakdown or accident, you may not be legally required to tow your vehicle as an emergency priority. This means that you will often have time to choose the towing company you want, rather than accepting any old operator who makes themselves available.
A true emergency towing situation would be, for example, if your car is stuck in the middle of a busy freeway or otherwise causing danger to other drivers. Either way, CBT Services has your back. Just let us know the circumstances and we will assist you.
---
---
We'll Be There Within The Hour
No driver wants to be stranded in the middle of the road waiting for help to arrive. Waiting a long time for a vehicle to be towed can actually be dangerous to others around you. Our promise to you is that we will be on the scene within an hour from the time when you call us. In the case of a true emergency scenario, we will do our utmost to arrive even quicker. With CBT Services, you can have peace of mind knowing that assistance is on the way.
---
Why Is CBT Services Ready For Emergency Towing Situations?
As the most professional towing company in NSW, we are well-prepared for emergency calls. CBT Services is a great believer in continual improvement through training and internal monitoring. Our fleet of 8 trucks is regularly serviced and we constantly review and improve company procedures. The end result is a well-oiled machine that is ready to assist you in the worst case scenario of a towing emergency.
Do You Need Help? Call Us Now.
If you have an emergency situation on your hands, call us on (02) 9533 6666.
Just let us know your vehicle model and location - we'll be there within the hour!
Call for assistance on (02) 9533 6666
You Are More Than Just A Number
Getting a vehicle towed can be a trying and time-consuming ordeal. During this process, having ti deal with rude and unhelpful operators just makes things worse. At CBT services, we are aware that a vital part of our job is putting you at ease. You are not just a number, but a valued customer. We pride ourselves on serving each and every client in a way that is friendly, personalised and courteous.
Need help with a vehicle breakdown? Or simply want to know what we can do for you? Get in touch right now with one of our friendly towing specialists.
Dial (02) 9533 6666 or
Fill out this contact form