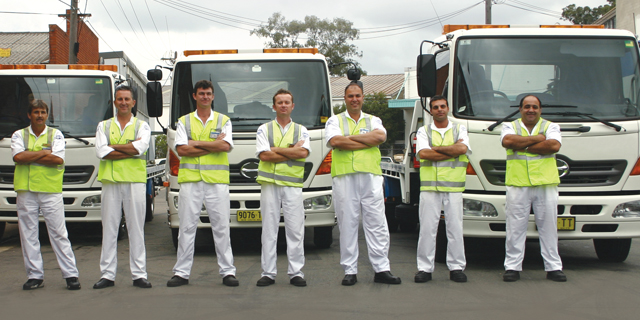 CBT Services -
Towing Excellence Since 1977
Canterbury Bankstown Towing (CBT Services) was established in 1977. The business has been going strong ever since. Wayne Jones has been with the company from the outset, starting out as a novice 17 year-old tow driver before eventually taking over operations in 1999. Over the years, Wayne has maintained a strong commitment to customer service and helping customers with a friendly smile. This leading philosophy influences the whole company and our approach to the towing business.
---
Today, CBT Services is a respected towing company known for its round-the-clock reliability, 365 days a year. The company is based in Riverwood, NSW with 12 highly professional staff and a fleet of 8 top-of-the-range tow trucks. We can transport just about any vehicle - heavy or light, new or used. You name it, CBT can do it! What's more, our car towing services are cheap and highly reliable. Our company provides a wide range of tow services, serving both individuals and businesses in the Sydney area.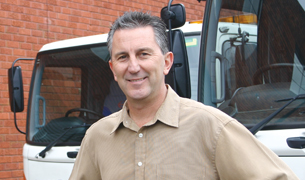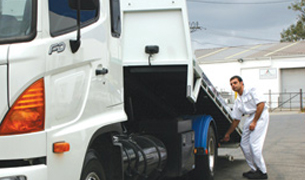 Why Are We Better Than The Competition?
To put it simply, CBT Services is a cut above other tow companies in NSW. We have established a strong reputation for our fast response times and reliability as well as our friendly and courteous customer service. Moreover, we keep our truck fleet well-serviced and clean at all times. Our highly skilled staff always keep themselves presentable which is a reflection of our firm-wide commitment to professionalism from top to bottom.
---
Company Achievements
CBT Services is a fully-insured member of the The Roads & Traffic Association (RTA) and is in total compliance with Occupational Health and Safety standards. We are proud to act as the preferred towing company for law enforcement, Ambulances and large insurance companies in NSW. However, we are not only there to help for big boys. Whether the customer is large or small, we pride ourselves on providing outstanding service in record time.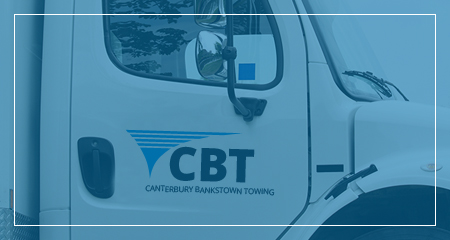 ---
You Are More Than Just A Number
Getting a vehicle towed can be a trying and time-consuming ordeal. During this process, having ti deal with rude and unhelpful operators just makes things worse. At CBT services, we are aware that a vital part of our job is putting you at ease. You are not just a number, but a valued customer. We pride ourselves on serving each and every client in a way that is friendly, personalised and courteous.
Need help with a vehicle breakdown? Or simply want to know what we can do for you? Get in touch right now with one of our friendly towing specialists.
Dial (02) 9533 6666 or
Fill out this contact form